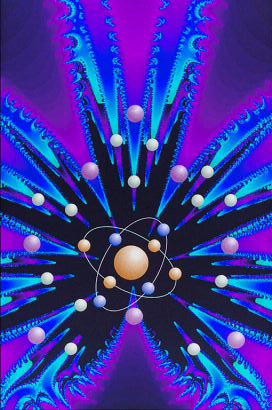 © 2010-2019 Dr. Kamal Goudjil. All rights reserved.
Contact me
Dr. Kamal Goudjil

is a technology consultant/scientist with over 25 years progressive expertise in research and development in physics and chemistry fields, invention implementation and intellectual property counseling.

His academic background includes a Ph.D. in Atomic and Molecular Physics from the University of Paris-sud, France, with Highest Honors, along with post-doctoral training at the University of Colorado, Boulder. He also earned an MS in Atoms, Molecules and Lasers from the University of Paris-sud, France, and a BS in Physics from the University of Science and Technology in Algiers, Algeria where he also pursued Master of Science studies in Quantum Electronics. In addition, he completed executive level education in Business Management at Darden School of Business, University of Virginia.

Currently, Dr. Goudjil is a Senior Technical Consultant at a major U.S. law firm where he is involved in helping a broad spectrum of clients protect their inventions by preparing and prosecuting patent applications in various technology fields including physics, lasers, optics, materials, and mechanical and computer systems. He has been analyzing technologies and inventions and preparing patent applications for over 20 years. He wrote hundreds of original patent applications spanning a wide array of technologies. He is also involved in counseling clients on issues of patentability and infringement.

Dr. Goudjil was previously a co-founder of Solartech Enterprises, LLC, a research and development start-up company, where he served as the Chief Technology Officer and Principal Investigator. At Solartech, he was responsible for the discovery of new technologies and materials for ultraviolet detection and protection. Prior to his position at Solartech, Dr. Goudjil was a consultant to VR1, Inc., a developer of multiplayer games for the Internet. He also was a research scientist at the University of Colorado at Boulder, where he studied the interaction of ultraviolet radiation (UV lasers) with molecular systems that play an important role in the ozone depletion phenomenon.

Before joining the University of Colorado, Dr. Goudjil conducted experimental and theoretical research at the Laboratory of Atomic and Molecular Collisions (LCAM) at the University of Paris-sud, France, where he studied collisional dynamics of atoms, ions and molecules. He also taught the introduction to atomic physics course to second-year college students.

Dr. Goudjil received the Centre National de la Recherche Scientifique (CNRS)fellowship and was cited in Marquis Who's Who in Science and Engineering. In addition, he was granted patents in ultraviolet detection and protection technology that he drafted and prosecuted

pro se

. Dr. Goudjil is also a recipient of National Cancer Institute grants as well as USWEST New Ventures grant.

Dr. Goudjil is a member of the American Physical Society (APS).